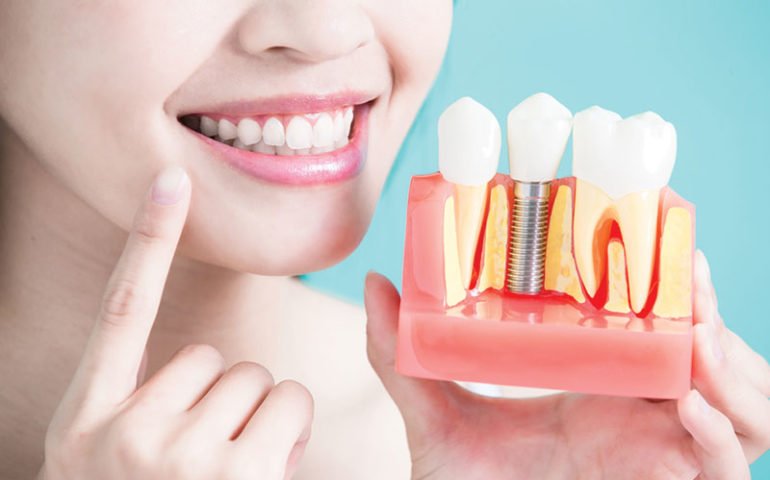 İmplant
The rapid increase in the use of implants and the treatment method for lost teeth expands the areas of implant application. Dental implants help people chew and phoning problems, meet their aesthetic expectations, gain self-confidence and raise their living standards.
Adequate bone volume must be available to place the implant. In cases where the jaw bone melts, it is generally not possible to make implants. A minimum bone height of 10 mm and a bone thickness of 6 mm are required to make a standard dental implant. Also, there should be sufficient gingiva around the implants. It is necessary for gingival tissue, control of oral hygiene, pink aesthetics, gingival recession, and bone loss.
Advanced implant surgery is the treatment method applied when there is not enough bone and gingival tissue to make a dental implant. This method; is the process of creating a sufficient amount of bone and gingival tissue around the implants to place the implants in the best position and position.
In the treatment of implants, it is first checked whether the bone amount and density are appropriate. When the bone is not suitable, the bone graft is applied and the area is expected to ossify, implants are placed after ossification occurs. In order to pass to the prosthesis stage, the implant should boil to the jawbone. This period varies between 2-3 months. After the implant is integrated with the jaw bone, it is time to prepare the prostheses. After targeting the size and color taken by mouth, the prostheses are prepared in an aesthetic way in the porcelain laboratories in accordance with the real teeth. After the trials made in the patient's mouth, it is given its final shape. At the last stage, the prostheses are placed on the implant by screwing or gluing.
Oral care after implants
İmplant sonrası ağız bakımı
Doğal dişleri ve implantları korumak için ağız hijyeni oldukça önemlidir. İmplant tedavisinden sonra ki ilk 2 gün içerisinde ağız bakımına önem verilmelidir. Ağız içinde basınca neden olan hareketlerden uzak durulmalıdır ve 1 gün boyunca ağız çalkalanmamalı veya gargara yapılmamalıdır. Tedavinin gerçekleştiği ilk günlerde ağız içi fırçalama ve diş ipi kullanımında dikkatli olunması gereken noktalar bulunur. Mümkün oldukça yavaş hareketler ile uygulanmalıdır. Oluşmuş olan plakların düzenli ve yavaş bir şekilde temizliğinin yapılması başarı süresini uzatır.
Oral care after implants
Oral hygiene is essential to protect natural teeth and implants. Oral care should be given importance in the first 2 days after implant treatment. Movements that cause pressure in the mouth should be avoided and the mouth should not be rinsed or gargled for 1 day. In the first days of treatment, there are points to be careful about oral brushing and flossing. It should be applied with very slow movements whenever possible. Regular and slow cleaning of the formed plates prolongs the period of success.
Our Patients' Comments
DANIELO JASON
6 PACK j'avais du mal a faire du sport et de suivre des regimes alimentaires mais sans resultat alors cette annee je me suis dirigé vers REFERENCE ESTHETIQUE en turquie et vraiment je me sens pret pour l'été comme jamais. Merci de m'avoir redonner confiance en moi.
BAHIJA BELHAJ
MEME KUCULTME La clinique est bien situé par rapport au metrobus station, les guichets bancaire sont juste a coté, le market est dont vous aurez besoin, j'étais labas pour faire une reduction mammaire, je ne me suis jamais senti bien dans ma peau jusqu'au jour ou j'ai décidé de me faire opéré chez REFERENCE ESTHETIQUE a Istanbul, Merci