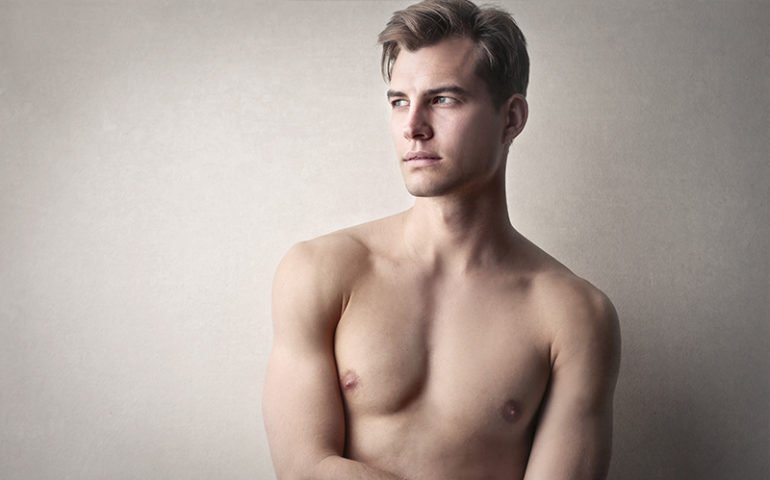 Gynecomastia
It is the growth of female type in breast tissue in men. Breast enlargement in men cannot always be a sign of disease. The main cause of gynecomastia is an unknown cause or obesity.
It can also occur under the influence of certain medications or as a result of hormonal changes. Gynecomastia is due to hormonal changes and is most common in adolescence or older men.
Other conditions that cause gynecomastia should be investigated in these patients. The lack of self-confidence created by gynecomastia, which is the problem of almost 40% of men, becomes a serious problem from time to time.
Gynecomastia operation is the most effective method to solve this problem. There are three main types: real breast tissue in the glandular type, fat tissue increase in the lipomatous type, and in mixed (mixed) type, both breast tissue increase and fat tissue increase.
Treatment varies according to these types. It is performed in an ultrasound examination of the mass before the operation. It can be revealed whether the mass consists only of adipose tissue.
Gynecomastia often causes social and psychological problems. Gynecomastia is a difficult problem to recover with sports or regime.
Liposuction, which is a treatment method, namely degreasing, and removal of the mammary gland is the most suitable technique. These treatment methods vary according to the examination results of the breast.
Good results are obtained with the liposuction method in patients with a large amount of adipose tissue. In patients with excessive adipose tissue and mammary gland, it may be necessary to remove the breast tissue with liposuction method.
If there are excess fat and breast tissue and excess skin, it is necessary to remove excess fat and breast tissue and skin.
In both techniques, the patient is recommended to stay in the hospital for 1 night and must wear a medical corset for 1 month.
Among the gynecomastia surgery methods, laser liposuction methods and endoscopic surgery methods are among the most frequently used methods recently. After the operation, the patient can start work 2 days later. He can continue his daily life.
Surgical blades are not used in this method. It is based on the method of removing hair follicles with a special needle. Removing the hair follicles individually reduced tissue damage compared to the old methods. Therefore, it is the primary method recommended in hair transplantation.
Our Patients' Comments
DANIELO JASON
6 PACK j'avais du mal a faire du sport et de suivre des regimes alimentaires mais sans resultat alors cette annee je me suis dirigé vers REFERENCE ESTHETIQUE en turquie et vraiment je me sens pret pour l'été comme jamais. Merci de m'avoir redonner confiance en moi.
BAHIJA BELHAJ
MEME KUCULTME La clinique est bien situé par rapport au metrobus station, les guichets bancaire sont juste a coté, le market est dont vous aurez besoin, j'étais labas pour faire une reduction mammaire, je ne me suis jamais senti bien dans ma peau jusqu'au jour ou j'ai décidé de me faire opéré chez REFERENCE ESTHETIQUE a Istanbul, Merci