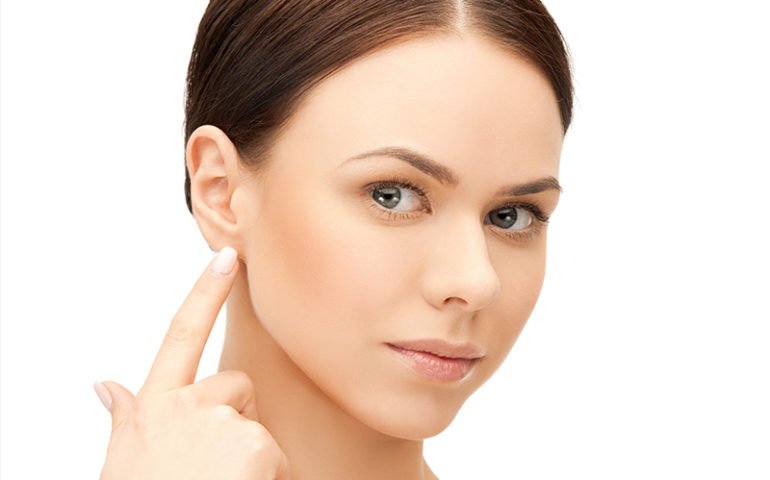 Ear Aesthetics
Many deformities can occur in the ear, either congenitally or later. The most common scoop is the ear. It is formed by the fact that the angle between the ear and the skull in the ear is more than normal.
For this reason, the ear appears prominent. This problem can be accompanied by the fact that the angle of the ear is excessive and the absence of folds in the inner part of the ear.
The purpose of the operation is to normalize the angle between the ear and the head and at the same time to reproduce these folds. Prominent ear surgeries are very diverse.
Each doctor applies a separate technique. There are many techniques used such as scoop ear surgery, open ear surgery.
It is performed under general anesthesia in children in a hospital setting. In adults, it is performed under local anesthesia. The operation takes about 1-1.5 hours.
The incision is made behind the ear. Stitches are thrown to correct the folds and angle of the ear cartilage. After the ladle ear operation, the patient can return home.
The ear should remain bandaged for 3 days. The edema and swelling estimation occurring after the operation will recover within 2-3 weeks. It takes 2 months for the ear to take its final shape. Since the incision is made from the back of the ear in scoop ear surgery, the scar is not clear.
In the prominent ear problem, the angle between the ear and the head may be greater than normal. It shows the ear opened outwards. Also, the folds that should have been in the upper part of the ear are not developed, and the ear appears straight.
In-ear aesthetics, there are many methods that are the same and used for surgery. The experience of the plastic surgeon and the degree of problem in the ear affect the outcome of the surgery.
In some techniques, an incision is made right behind the ear. In some techniques, aesthetics is only made with a rope without an incision. In other methods, incisions can be preferred in front of the ear.
Generally, patients do not need to stay in the hospital after surgery. Dressings are opened after 2-4 days, the person can take a bath. Some patients may need to wear a headband or tennis headband after the operation.
Our Patients' Comments
DANIELO JASON
6 PACK j'avais du mal a faire du sport et de suivre des regimes alimentaires mais sans resultat alors cette annee je me suis dirigé vers REFERENCE ESTHETIQUE en turquie et vraiment je me sens pret pour l'été comme jamais. Merci de m'avoir redonner confiance en moi.
BAHIJA BELHAJ
MEME KUCULTME La clinique est bien situé par rapport au metrobus station, les guichets bancaire sont juste a coté, le market est dont vous aurez besoin, j'étais labas pour faire une reduction mammaire, je ne me suis jamais senti bien dans ma peau jusqu'au jour ou j'ai décidé de me faire opéré chez REFERENCE ESTHETIQUE a Istanbul, Merci