Migraine Botox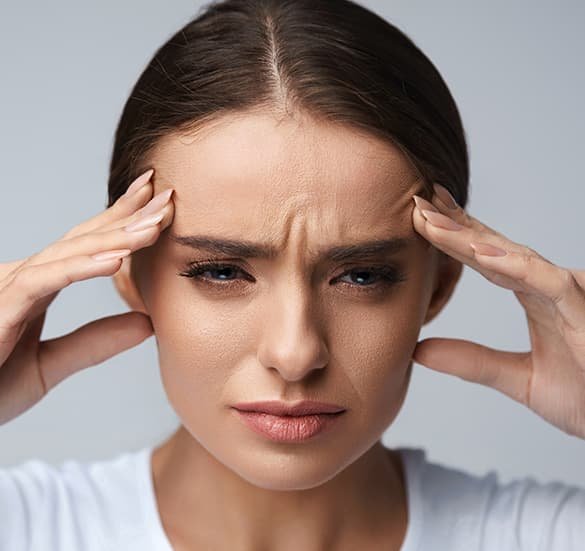 Migraine Botox

Migraine, which is one of the most common health problems of our age, is one of the types of headaches that cause serious discomfort and it is one of the diseases that seriously reduce the work and social life of the patients.
Migraine botox, which is a method that has been heard frequently recently, is one of the most comfortable procedures in the treatment of migraine. In other words, botulinum toxin produced by Clostridium Botulinum bacteria is evaluated in the treatment of many ailments, especially aesthetic applications. In other words, after he stated that migraine pain decreased during these aesthetic applications, research on this subject was further developed and it was confirmed that botox was good for migraine pain.
Migraine botox has long been evaluated as an effective treatment for preventing migraine attacks. When we think of cosmetic beauty, Botox comes to mind first. However, botox treats only the area where it is injected. Botox application has been evaluated effectively in the treatment of migraine for years. In particular, some migraine attacks can be experienced frequently and we can say that these attacks vary in nausea, vomiting, sensitivity to light and sound. In fact, pain is prevented by injecting botox into the areas determined by the doctor in patients, by providing miscommunication between the muscles and nerves.
Who is Migraine Botox suitable for?
Although migraine botox is widely used in the treatment of migraine, it may not be suitable for every patient. For migraine botox treatment, which is one of the alternative treatment methods, the patient must have an average of 2 or more migraine attacks per month or have a headache exceeding 10 days. It is a very important detail that about 8 days of headaches experienced are migraine-like headaches. Headache and nausea, sensitivity to light and sound along with headache, and the negative effects of headache on daily life are the symptoms of migraine.
The fact that patients experience these symptoms once a month is also an important symptom of migraine. Migraine botox application is never appropriate for women who are pregnant. In addition, women who are breastfeeding cannot be treated with migraine botox. In another important detail, migraine botox treatment is never appropriate for patients under the age of 18. It should be known that migraine botox is never offered as a treatment for people with muscle disease.
Are there any advantages?
Migraine attacks, which you should know, can make it difficult by completely restricting the daily life of the person. Many effects such as nausea, vomiting, drowsiness, sensitivity to light and sound, and the desire to be alone are seen in the patients. It is also common for various drugs used in the treatment of migraine to have side effects. Thanks to migraine botox, patients can get rid of their complaints and continue a healthy life. Thus, the person can completely get rid of the side effects of heavy migraine drugs and regular drug use.
About migraine botox This application can never be an application that a person can do by himself. It is definitely a treatment method that should be applied by a trained and experienced doctor. In the treatment of migraine botox, the procedure is performed with small needles. This application is applied to the temples, forehead, certain muscles in the neck and the back of the head that cause headaches. Botox destroys the effects of chemicals that play a role in pain transmission by affecting the nerve endings in the area where it is injected. In addition, in this standard application, botox injections are performed at 33 points.
The doctor who continues the treatment decides how much botox to be injected in just one session. In addition, more botox injections can be applied to those areas in patients who experience more regional migraine pain. The effects of this procedure, namely migraine botox application, may differ from person to person. Here, the severity of the attacks and the response of the person to the treatment are very important. But in general, migraine botox treatment shows its effect 15 days after the application. If the patient is resistant to this treatment, migraine botox is evaluated in combination with migraine vaccine.
How many times can the migraine botox application be applied?
As a standard, this treatment method can be performed as 3 sessions a year, once every 4 months in the first year. Especially after the first session, the second treatment is carried out within 4-6 months. Afterwards, it can be considered to be repeated in 4-6 months or longer depending on the patient's needs. The symptoms of migraine disease, which is one of the most common health problems of our age, are never the same for everyone. Migraine attacks continue for 4 to 72 hours. Headaches begin in the form of attacks and the pain creates a throbbing sensation. In general, the pain is seen in a certain part of the head. What you need to know is that the pain that occurs is severe or moderate.
Concomitant vomiting or nausea may occur. It can also be seen that sound and light are disturbing. For example, it is seen that the intensity of the pain intensifies with physical activity and head movements. It is seen that complaints such as visual disturbance, broken light, blurred vision occur in a painful migraine attack that negatively affects daily life. Symptoms may vary according to the types of migraine.