Ask Your Doctor
By filling out the form below, our consultants will contact you to be informed about the appropriate healthcare.
Start your journey to perfection where art and imagination meet you
ABOUT OUR CENTER
Our center is among the most popular places in the healthcare
institutions with its spacious, modern design and aesthetic design. Each block consisting of two floors and two separate Phase 1 300 square meters, a total of 6000 square meters with 2 serves as the epicenter of Turkey's largest plastic surgery, including Stage 3000 square meters.

Our Health Tourism Services
Our free services we have prepared for you
Airport Pickup
We welcome our patients at the airport with our health advisors. By creating the safest environment, we inform about quality health services and operational processes.
V.I.P Transfer
We provide a quality and comfortable VIP transfer service to our patients who apply at home and abroad with our professional staff.
Accommodation
We provide our patients with accommodation in A-plus hotels where they can feel comfortable in their homes. We are waiting for Istanbul to meet the aesthetic expectations in the best way under the assurance of health.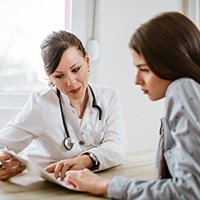 Guidance
You can experience the comprehensive city guide privilege where you can see Istanbul, its history, and entertainment venues in the most special details. After your last checks, you will have enough time to visit the historical atmosphere of Istanbul and to shop.
HEALTHY INFORMATION CORNER
In this corner prepared by our specialist physicians, we present the topics and questions that you are most curious about and researched.